Keeping Families in Mind Counselling Service
About
The Keeping Families in Mind is an independent service aimed at providing therapeutic support to families of serving and veteran military personnel.
Is this service right for me?
You may be interested in this service if you are over the age of 18 years, live in South Yorkshire; and are a family member of someone who is currently serving in the armed forces; or a veteran of the armed forces.

How can the service help me?
The service provides free, confidential counselling for up to 16 sessions in an environment which encourages you to talk about the issues that are important to you.
Are you struggling to adjust to military life?
How do you feel when your family member is deployed?
How do you cope with uncertainty?
Our therapy will help you to explore your thoughts and feelings in order to help you to cope. 
The service is currently provided by telephone or securely via online video link.
Our commitment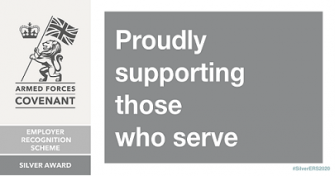 Doncaster Mind his delighted to be part of the Armed Forces Covenant.
Through delivery of the Keeping Families in Mind service; we are committed to ensuring that serving personnel and families in our community are treated fairly.  
To start a conversation 
You can contact our team via telephone or email to find out more information:
Telephone: 01302 812190
Email: kfim@doncastermind.org.uk
Refer In
To refer into the Keeping Families in Mind service, please complete our referral form. Please provide as much information as possible.
We will aim to return to you within 10 working days.
In an emergency
If you or somebody else is at risk of serious harm and require urgent medical help; please see our Crisis page, or call 999 for an ambulance, or go straight to A&E.