Ukrainian Project - Outreach Worker
3.75hrs per week
£21,198 (based on 37.5hrs)
Closing date: 17th June 2022
Interview date: 24th June 2022
(If you cannot make this date and are interested in applying please contact us)
Doncaster Mind is a successful mental health charity providing a wide range of services to help support people's mental health and wellbeing.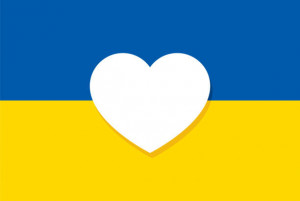 Due to the current crisis in Ukraine, Doncaster Mind has secured matched funding through National Mind and Doncaster Metropolitan Borough Council to develop and deliver a project for both Ukrainian Refugees and Ukrainian Citizens already residing in Doncaster who need help with their mental health and wellbeing.  This is an opportunity to support a new project which will be  co-produced and co-facilitated and will provide a support network through peer support in a group setting addressing both mental health and wellbeing support and helping to reduce isolation.
To help deliver this project we are excited to be seeking a highly motivated Outreach Worker who will have knowledge and understanding of the Ukrainian culture and able to lead on the set up and delivery of the new service. We are also seeking two sessional Workers who will support the Outreach Worker in the facilitation of the group and provide practical and emotional support to the clients during the sessions.     
The posts will suit individuals who are able to demonstrate an ability to work on their own initiative, well organised, good communication skills, empathy for individuals who are experiencing difficult times and ideally be able to speak both Ukrainian and English.  In return, we will offer full training (including mental health training), and the opportunity to work within an exciting and dynamic organisation.
Prior to completing an application form, we ask that anyone interested in this position make contact with us for a discussion about the role and your application. There are 3 stages to the application process:
Contact us to express your interest. Email laura@doncastermind.org.uk and give your name and telephone number and we will give you a call.
Formal application form (please read the tips for application document prior to completing)
Recruitment Documents (English)
Outreach Worker & Sessional Workers Advert April 22
Outreach Worker Role (Ukrainian) Job Description - April 22
Outreach Worker Role (Ukrainian) Job Personal Specification - April 22
Recruitment Documents (Ukrainian)
Outreach Worker Sessional Workers Advert April 22 - Ukrainian
Outreach Worker Role (Ukrainian) Job Description - April 22 - Ukrainian
Outreach Worker Role (Ukrainian) Job Personal Specification - April 22 - Ukrainian
Closing Date for initial phone calls: Friday 10 June 2022
Closing date for formal application forms:  5pm Friday 17 June 2022
Interview date: Friday 24 June 2022