18th January 2021, 12:00 - 11:00
'Blue' Monday 2021
Largely assumed to be 'the gloomiest day of the year', we'd like to help you turn this year's Blue Monday into a positive one for 2021!
Why don't you kickstart the New Year by reaching out, and catching up with people you know (either virtually, or in person if it's safe to do so) for a cuppa and a natter?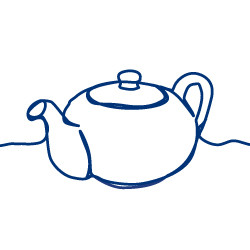 Connecting with others is a great way to combat feelings of isolation and a sense of feeling 'flat' after the festivities in December.
If you're flying solo this time, could you mark the day by dressing head to toe in blue clothes? If you fancy a change of style, could you try out a flash of blue hair dye (or go for the whole head?). Maybe you'd like to post a picture on social media of your favourite blue object, photo or place and tell people why it gives you a lift - don't forget to tag Doncaster Mind into your post if you do this!
You could even host a virtual bake-off, shared lunch or quick quiz to make a difference and raise a few pennies for Doncaster Mind if you wanted to - get in touch with us today (or call 01302 812 190) if you'd like some materials to help.
See where your imagination & creativity takes you - and help turn this Blue Monday around for you, and for people experiencing mental ill-health in Doncaster.