Posted: 16th November 2021
Mental Elf's are back!!!
Doncaster Mind are really excited to announce our Mental Elf 2021 Campaign.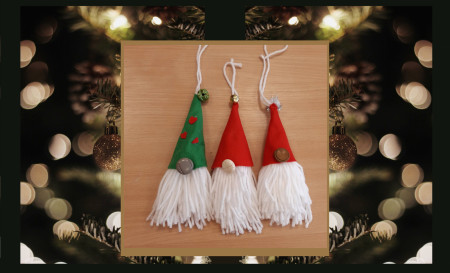 The aim of the campaign is to focus on how mental health can be affected during the festive period.
Christmas seems to heighten emotions and if the ones you're feeling isn't giving you the 'warm and fuzzies' that can be really hard. Suicidal thoughts increase around this time and people feel more alone and isolated. The 'enforced happiness' of the season of goodwill can be just too much when that's not how you feel inside.
Christmas can be an especially tough time for some children; there are unfortunately many families when Christmas lights will be dimmed by emotional struggles and mental health issues that either carers or children themselves are going though and there might be no energy left to spread Christmas cheer.  The Mental Elf will be there to remind them that they are important and to be kind to themselves.
There are many ways to get yourself, family, friends or colleagues involved in this campaign.  These include:
Attending one of our planned craft sessions in three different locations in Doncaster.  To find out more on these sessions please see our events page.                                                                                                                                                            
By purchasing a pack, which will allow you to create The Mental Elf's, these are available in two sizes whilst stocks last.  To purchase these please complete the form below                                                                                                                       
Or by Sponsoring a pack for local school children to get involved
Crafting is an active mindfulness session during which we can encourage people and children to ground themselves in the moment and invite them to start exploring the feelings they are experiencing.  The act of creating something is proven to support mental wellbeing and participating in group activities brings about feeling of connection – 2 of the 5 ways to wellbeing.
The Mental Elf will be something the people and children can take home with them and it will be a reminder, over the Xmas period and perhaps beyond, that they are valuable, that they can create, and that they are capable.
Please do not hesitate to contact us should you have any further questions about our campaign or wish to order you're The Mental Elf packs.