Posted: 22nd November 2021
New Peer Support Groups Starting 2022!
We are pleased to announce that our Wellbeing Service has had its funding confirmed by Doncaster Council for a further year! This means that we will be able to continue supporting the residents of Doncaster under our Wellbeing Contract until the end of March 2023.
We have been listening to our clients and the people of Doncaster and to celebrate this good news we are introducing some new groups to our services that we currently offer.  These include:
Crafternoon sessions will begin in January 2022.  
 The act of making things is a mindful activity and has really positive benefits to your mental health. We invite you to come to our Crafternoon Wellbeing Group. The Crafternoon sessions concentrate on one activity over 6 weekly sessions before starting a new activity. All the activities are geared to support you to be able to manage your wellbeing and look after your mental health. New intake for the groups will be every 6 sessions.
Gardening Group is starting soon.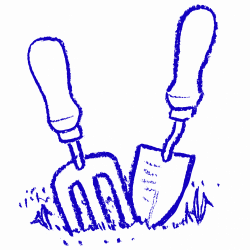 Being in green spaces and surrounding yourself with nature has a positive effect on your wellbeing. Our Gardening Group will be meeting every Friday morning to create, nurture and develop a plot of land over the gardening season.
New intake for the group will be every 4 sessions. We can't wait to grow, dig and plant our way to better mental health.  
Shared Reading Experience to start in 2022 
A book club with a difference. Take away the stress of having to read a chapter in a certain timeframe and join us for a shared reading experience.  Reading together, talking about what we get from the text and spending time with others to pause, reflect and learn our way to looking after our wellbeing. New intake for the group will be every 4 sessions
If you would like to see what other groups are on offer and access any of the Wellbeing Services please see our Wellbeing page, however if you would like to refer yourself to any of these groups please refer yourself using our online referral form or email wellbeing@doncastermind.org.uk
To download the new Wellbeing Programme click the image.