Posted: 9th March 2022
Stress Awareness Month
April is Stress Awareness Month. 
The theme this year is Community. 
Community can play a big part in our mental health in general. Meeting with friends, chatting with family, connecting with people who share a mutual hobby are just some of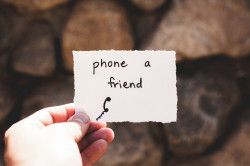 the positive interactions that you can have with others. 
Some of these people can be our 'Supporters'. Supporters are people who we reach out to when we're not feeling so great or need help with our mental health. 
Supporters can be family, friends, colleagues, employers, managers, community groups, clubs and mental health services. In fact - any one who you reach out to for help, and the help feels useful. 
How can Community support your stress levels? 
Connection is one of the Ways to Wellbeing. Loneliness and Isolation can make things we're feeling more heightened. Loneliness extends to feeling alone in situations even when surrounded by others, but not able to connect with them. 
Connection can be achieved in all manner of ways - in person, online, via the telephone. It's about finding the one that suits you. 
How we're supporting you through April.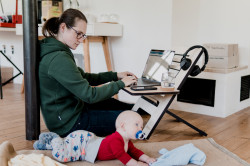 Throughout Stress Awareness Month, we will be putting on some different activities both online and face to face, as well as updating our website and social media with different ways that you can see how stressful situations can be dealt with differently.
Check out these fully funded workshops that we can deliver FREE to you. 
Stress Awareness Workshop. 
The Stress Awareness Workshop is facilitated online by Yvette. She will talk about how stress triggers a response in us and where we are likely to feel stress, as well as helping you identify the signs of stress in your body, you'll finish the session learning different ways to cope with those symptoms. 
Venue: Online
Date: TBC
Duration: 90 minutes. 
Drama Triangle Workshop.
The Drama Triangle Workshop is facilitated in person by Kirsty. You will learn about how the Drama Triangle affects all the relationships in your life, how you communicate with others and support you to improve your communication style! 
Venue: Exchange Buildings, 35 Market Place. 
Date: TBC
Duration: 4 hours
Places are limited on these sessions. 
To book onto these courses, contact Jenni at wellbeing@doncastermind.org.uk or call 01302 812190 and leave a message.