Posted: 9th February 2022
Valentine's Struggle
Whatever the reason you aren't feeling the love this Valentines Day, preparing for the day is the best way to keep yourself well.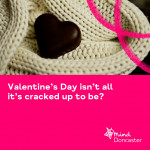 Valentine's Day has always been a controversial day. Many people feeling like it is just so that card and gift companies can fleece us out of our hard earned cash... less than romantic!
For others there is a pressure to get the right gift, the right card, the perfect date... The pressure can take the fun out of the day, making the lead up to Valentines stressful, the day unenjoyable and leave a feeling of underwhelm.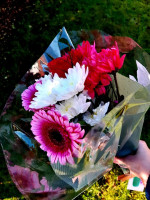 And then there's those who find the day highlights something they are missing - whether you're in a relationship, or not. The day can feel like it's pointing out - in a loud and painful way - that you cannot join in this year.
Steps to Managing Difficult Dates*
1. Decide what you want to do about it? Ignore it? Date yourself? Self Love?
By deciding how you're going to tackle the day, can help you decide what you are going to do about it. Remember it is 24 hours. You've managed many, many blocks of 24 hours. In fact - you're doing it right now.
2. Plan to do something you enjoy or don't get to do often.
Money is a bit tight right now for most of us, but that doesn't mean you can't do some free things! You could borrow a book from the library and escape into a world that doesn't even have a Valentine's Day, Head to the museum, Go for a walk to Sandall Beat Wood, Have a window shopping sesh at Lakeside Village Shopping Centre, Take a Picnic.
3. Include other people, whether it's joining a group, meeting with friends or inviting someone round.
You may have other people in your life who are also finding Valentine's Day tough, invite them round, bake a cake together, make up other things you could celebrate or make a Day for.
4. Write down your intention.
It's been proven that you are more likely to do something if you write it down or tell someone. You could send someone a text - that's 2 for 1!
*Calendar Dates - we are not a love advice service.