Training
We provide training to a wide range of organisations in Doncaster and the surrounding areas including corporate clients, schools,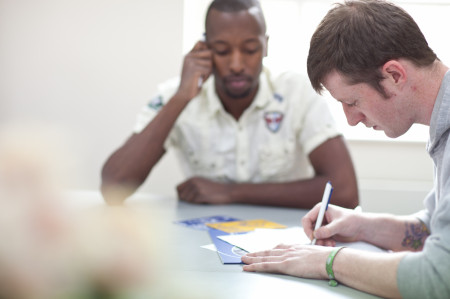 colleges, statutory bodies, local and national government agencies and other charities. 
Coronavirus Update June 2021 -
From 21 June 2021 we are returning to offering face to face training and are currently taking bookings. 
Virtual platform training offered over Zoom, Teams etc. is still available for our Doncaster Mind courses as this has proved popular for a variety of reasons and we appreciate is more convenient for some clients.
We continue to follow the latest government guidelines on Covid-19 to ensure our training practices continue to be safe.
A list of our courses is below or click the 'courses available' tab (left) for full details.  We can vary the duration of sessions, bespoke to your needs, deliver at your place of work or arrange a separate venue.   
Mental Health Awareness – workshop
Wellbeing Awareness - workshop
Mindfulness and Me - workshop
My Mindfulness Journey –course
Mental Resilience Challenge (great way to stay well - and have some fun too) - workshop
Reset Yourself (Managing Stress) - workshop 
Mental Health First Aid - (official, certificated 2 day course) Owned by MHFA England - course
Bespoke Training just for you
Talks and Public Events
Why not take a look at  the video below which tells you why we think you should choose Doncaster Mind as a training provider.
If you wish to discuss your needs please contact Ania Jozwiak on 07516050820, e-mail us on training@doncastermind.org.uk or fill in the form below.