Winter Wellbeing Session Online from the 8th December 2020.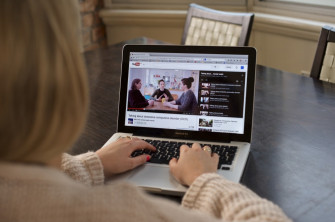 The Thrive@DM Service will be providing one off Winter Well-being sessions online via Zoom during the Winter season. Sessions will be delivered every Tuesday at 11:30-12:30 from the 8th December.
Winter can be a particularly difficult time for some people and with ongoing restrictions in response to the pandemic; mental health and well-being may be impacted. 
The festive season is fast approaching and whilst this may be a time of joy; it can also be a challenging time for some. If you find yourself struggling and feel that there is no alternative other than to frequently attend A&E for care, call your GP, contact Crisis Services or frequently contact other services to support your mental health; we would invite you to consider accessing our Winter Wellbeing session and programme of tailored support. 
Winter Well-being sessions are run weekly for up to an hour and will involve no more than eight people.  One of our friendly team members will deliver each session considering;  how to set 'intentions', plan for change, focus on needs and how to recognise strengths.  The sessions will give you an opportunity to meet the team and to consider whether our Thrive@DM service might be of help in the future. 
To find out more information, please feel free to email: thrive@doncastermind.org.uk