Posted: 6th October 2021
Day 3 - #WellbeingWednesday - With you in Mind!

#WellbeingWednesday
Today is #WellbeingWednesday and we are going to focus on Micro Stressors.  You may be asking yourself what is Micro Stressors and how does this affect my Wellbeing and Mental Health.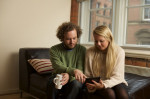 What is Micro Stressors?
Micro Stressors are the little things that stress you out, annoy you or make you eye roll. You can feel your stress levels rising because something gets in your way!  
When you wake up in the morning you realise you woke up too late for your morning run/exercise routine, so you get out of bed and stand on your phone charger plug. You swear loudly. You realise that you didn't charge your phone and now your foot hurts. You also woke up your partner who is now grumpy with you because you woke them up with a start.  
You head downstairs to make breakfast and remember that you didn't do the pots last night so there are no clean cups for you to have your morning drink. You look at your watch and wonder if you have time to clean one because you're already feeling rushed. You put some bread in the toaster which you don't really like because it's the quickest thing to eat and go and get dressed. On your way up the stairs you catch your hip on the bannister.  
Once dressed you head down to finish making your toast and rush out of the door. You have to go back inside 3 times because you forgot your phone cos it was on charge, your mask and your keys.  
Finally on your way to work you realise you managed to get butter down your top and there's no way of hiding that grease stain.  
Sound familiar? All of these are micro stressors. 
Why is important to recognise Micro Stressors?
By recognising Micro Stressors, we can learn more about how we react to stress and what we can do that is manageable.  
To find out more and how these impact our lives, and how we can deal with these please watch the video below which Beth (Practitioner – Thrive@DM) and Jenni (Wellbeing Groups Coordinator) have prepared to give you an insight into this.  
We have also prepared two exercises (see attached) for you to use (morning and night time routines), these can be handy for you use to try to eliminate some of those micro stressors which can impact the rest of your day. 
We hope you find these helpful, please feel free to share the video and handouts with your family, friends and colleagues and maybe have a discussion around micro stresses with them and find out how they try to reduce these.
If you have any questions please feel free to email me on laura@doncastermind.org.uk or use our contact page.