Posted: 15th June 2022
Lets talk about the football.
Lets talk about the football.
It's #mensmentalhealthweek and so it fee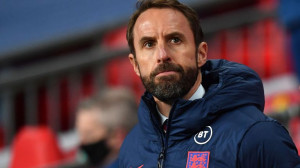 ls particularly important to talk about the England v Hungary match last night.
We saw England lose a game to Hungary by a big margin after a series of disappointing scores. Disappointment and frustration is to be expected.
What we saw towards the end of the match was many, many people expressing their anger, frustration and disappointment by booing 1 person and shouting abuse.
That was at Gareth Southgate.
In our anxiety courses we talk about the Performance Zone and The Practice Zone and differences between. More and more there are reduced places to practice things, to feel safe to try things out without fear of judgement, to be able to say "I got that one wrong."
The reduction of The Practice Zone means that there is more pressure - that we are always in the Performance Zone - where we are supposed to be polished, perfect and professional.
Holding the people in our lives to account is important. Lets remember to do it kindly.
If this has affected you, you can get in touch on 01302 812190 or refer yourself for support at www.doncastermind.org.uk/refer 
Our Mentoring, Young Persons Mentoring and Peer Support/Guided Learning sessions can support you towards recovery.