Posted: 24th May 2022
My Placement
Experiential Learning
As part of my first year as a social worker student, I had to do 10 days of experiential learning within a placement setting. I was placed with Doncaster Mind, which I had never heard of before or knew where it was. I researched the charity and it looked interesting; It made me excited to start but nervous; I did not know what to expect or what the staff were like.
My First Day
As soon as I arrived, I had a lovely welcoming from the group wellbeing coordinator. I was showed around the building and met most of the staff members who were just as pleasant, respectful, and supportive. The staff members that I interacted with and shadowed were really supportive towards my needs and did not judge me when I asked questions or when I could not take part in the physical activities they run.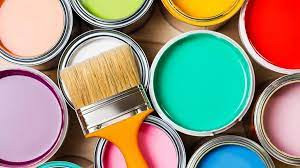 What I've learned
Within the 10 days I experienced a great deal and enjoyed learning about all the services and support that Doncaster Mind provide. I really enjoyed observing and taking part in all the group support sessions that were running while I was there; I consumed so much knowledge just in 2 weeks, but it was not overwhelming, it was reasonable, manageable, and interesting.
The Team Support
It has really challenged my emotional resilience and gave me tools to help keep my mental health in check. For some this would be the first-time accessing mental health support and it can be difficult and scary. However, the facilitators of the group support sessions are very understanding towards the service user, open and considerate of how the service users maybe feeling. The staff members work well together and are always checking in to see if the other staff members are doing ok; they are always willing to offer advice when needed.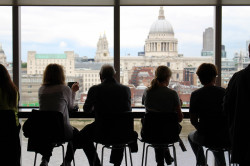 Our Wellbeing Group Coordinator, Jenni, said, "Ebony attended the a little bit of all the group support that we offer, from the Art Therapy Taster Session to the Guided Learning Courses. There were lots of jobs that needed doing and Ebony just got into the flow of them, whether it was setting up for a course or sorting out the massive stack of materials that we have on display - it has been a pleasure to support Ebony to see what we do, and we've really benefitted from having her here too." 
We work with students who require placements within a mental health setting at different levels of education.
We offer a variety of work from befriending and mentoring on a 1-2-1 basis to taking part in and delivering some of the peer support sessions.  
To see if we can support your needs, you should email office@doncastermind.org.uk